Residential and Commercial Plumbing Services
At Farrell Plumbing, our plumbing services extend to homeowners and business owners in Port Richey, FL, and the surrounding areas including
Oldsmar, FL
Odessa, FL
Land O' Lakes, FL
Palm Harbor, FL
Dunedin, FL
Our knowledge of both residential and commercial plumbing needs is extensive, and our highly trained technicians can provide plumbing solutions that will quickly and efficiently solve your problems. For all of our clients, we know that plumbing problems can wreak havoc on your personal comfort and quality of life. That's why we respond as quickly as we can to any plumbing situation, large or small, and offer efficient repair and replacement services that leave you with satisfying results.
We are proud to offer residential and commercial clients lasting services that can maintain, repair, or replace their pipes. We also specialize in water heater maintenance and installation services that never leave our clients without hot water. The Farrell Plumbing team always arrives within our scheduled time frame and we will always be prepared with the necessary equipment and tools to take care of your plumbing problems. Whether you need our team to detect a leak or repair a damaged sewer pipe, we've got you covered.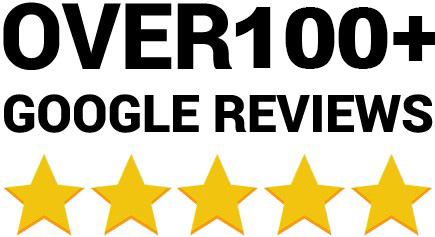 Wow What a Company. They keep you in the loop for everything. On time ... Very Friendly... Professional.... Clean up was so good never knew they were there.... I Highly Recommend TEAM FARRELL for any work or repairs you would need.....Thanks Job Well Done....
August 8th, 2019
Ed, Trish, Jeff and team all exceeded my expectations from the free estimate through scheduling, performing the bath remodel work and water softener installation and billing. The team was honest, transparent and timely. The automated notification system was great as well. A big thanks again especially to Ed for a great job and experience.
July 15th, 2019
Very friendly and hard working crew. Job was completed alot sooner which was great! Price was on the high side but worth it since all the work is done by Farrell employees which makes the job turn around faster. Cody and his helper even came on New Year's eve their day off to get the tile done sooner for us
January 22nd, 2019
Service was outstanding dealing with our lightning strike an flooding. Farrell personnel showed a level of professional and quality service rarely seen anymore. The workers were efficient and empathetic to our situation and got the 'problem under control quickly. They assigned Kyle as the project manager to help navigate us through this process. We are still assessing the damage and look forward to working with Farrell until the job is done.
July 5th, 2019
The guys who came out did a excellent job. They were courteous, and explained everything they needed to do, and why, and did not try and tac on extra unnecessary work. I have used Farrell in general for 3 other jobs (AC,roof,electrical), and have all been great. I wouldn't use anyone else.
July 1st, 2019
They are hands down the best I had a big problem at they put me at ease !!!!! They work great together and they are funny they crack jokes on each other !!!! I've never seen a better working Team then those 4 keep up the great work
May 15th, 2019
I own several restaurants in the Tampa Bay area and Farrell Plumbing has always been able to accommodate my needs with prompt and professional service. I love the added service with knowing who is dispatched and what time they will be arriving to perform the work.
June 24th, 2019
Farrell is our go to contractor. I am told they are too expensive but I have never had to supervise their work or clean up their work site. They know their craft and show it in their work. The office staff are always friendly and efficient.
June 14th, 2019
Very happy with the service the job was more involved than expected and Ed went above and beyond with repair of shut off valves to my washer I would highly recommend Farrell plumbing.....thanks again
January 2nd, 2019

full service plumbing contractor
Who We Are
Farrell Plumbing is greater Port Richey's professional full-service plumbing contractor. We provide high quality residential and commercial plumbing solutions for projects ranging in size, scope, and complexity. Whether you need fixture installation, toilet repair, slab leak detection, sewer pipe repair, or some other plumbing service, our team is here and ready to help. When you need reliable plumbing services for your home or office, turn to the trusted team at Farrell Plumbing.
Why We're Different
Many people may claim to have the right plumbing skills for your project, but we are a licensed team of professionals. Our skilled technicians have the expertise and experience to correctly and dependably repair and replace your sewer and water pipes, plumbing fixtures, water heaters, garbage disposals, and more. Farrell Plumbing team members live and work in the communities we serve, and as such, we're dedicated to giving our valued neighbors the high-quality services we'd expect for ourselves. When we visit your home or office, we'll treat it as if it were our own. That level of customer satisfaction and care sets us apart from the rest, so when you need premier plumbing services, don't look anywhere else.
Farrell Plumbing Service Areas
Farrell Plumbing is based out of Port Richey, Florida, but we provide expert plumbing services to a wider area, including:
New Port Richey, FL
Trinity, FL
Tarpon Springs, FL
Oldsmar, FL
Odessa, FL
Land O' Lakes, FL
Spring Hill, FL
Palm Harbor, FL
Dunedin, FL
If you're not sure if your home or business falls within our service area, give our friendly team a call. We're always happy to help, and we look forward to working with you.